Advantages of SMART DIAG
Applied 20 car manufacturers
Japanese Passenger vehicles
Toyota, Nissan, Honda, Mazda, Mitsubishi, Subaru, Suzuki, Daihatsu,
Japanese trucks
Hino, Mitsubishi Fuso, Isuzu, UD,
European vehicles
Mercedes Benz, BMW, Audi, Volkswagen, Mini, Porsche, Alfa Romeo, Maserati
Global OBDⅡCordreader
OBDⅡ(US 1996~), EOBD(Europe 2001~), JOBD (Japan 2008~)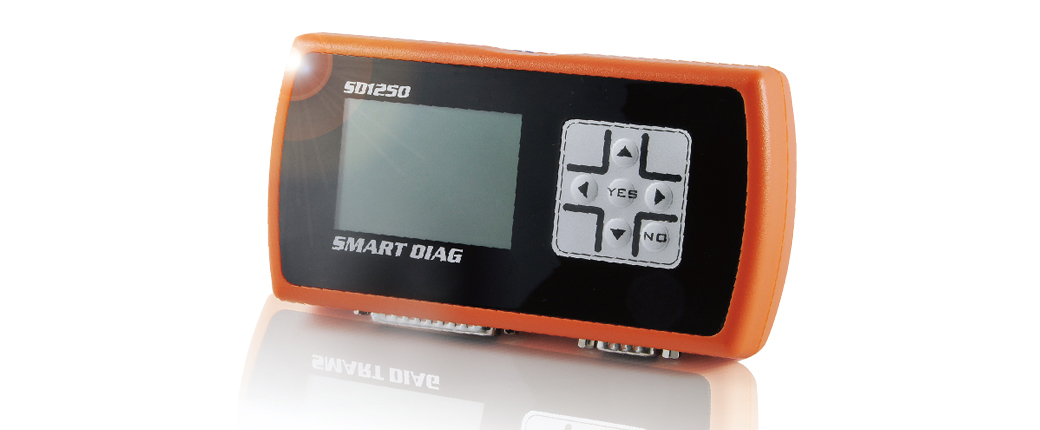 Easy to Use
Six push buttons can make all usage SD1250 can be operated by only four allow buttons and Yes/No buttons. After connection of attached OBD cable to diagnostic connector of the vehicle,automatically power of SD1250 will be supplied.
After selection of car supplier, you can operate it by only following the indication of te display.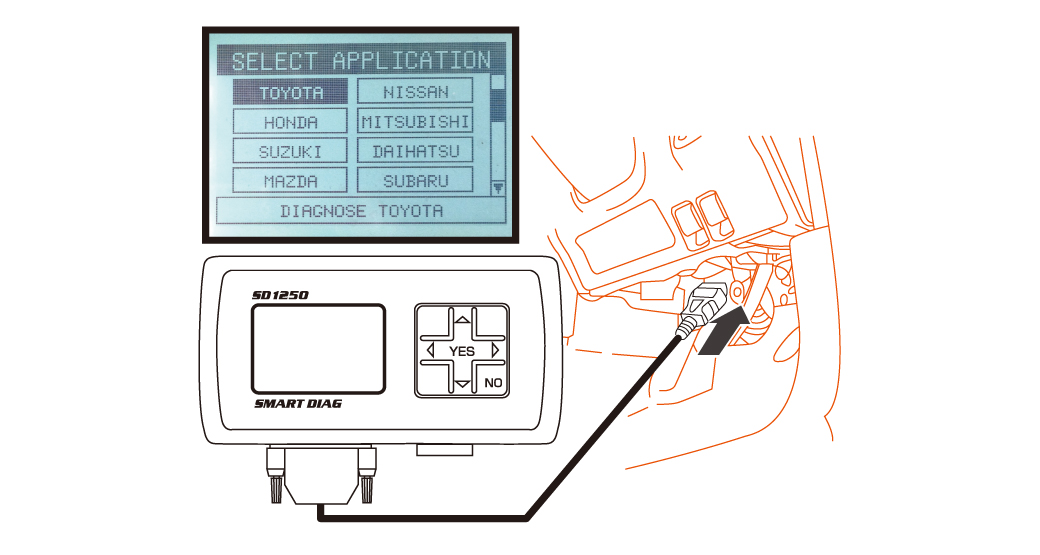 Option
Printer